The State of the Labor Market: A Recession or Soft-Landing Ahead?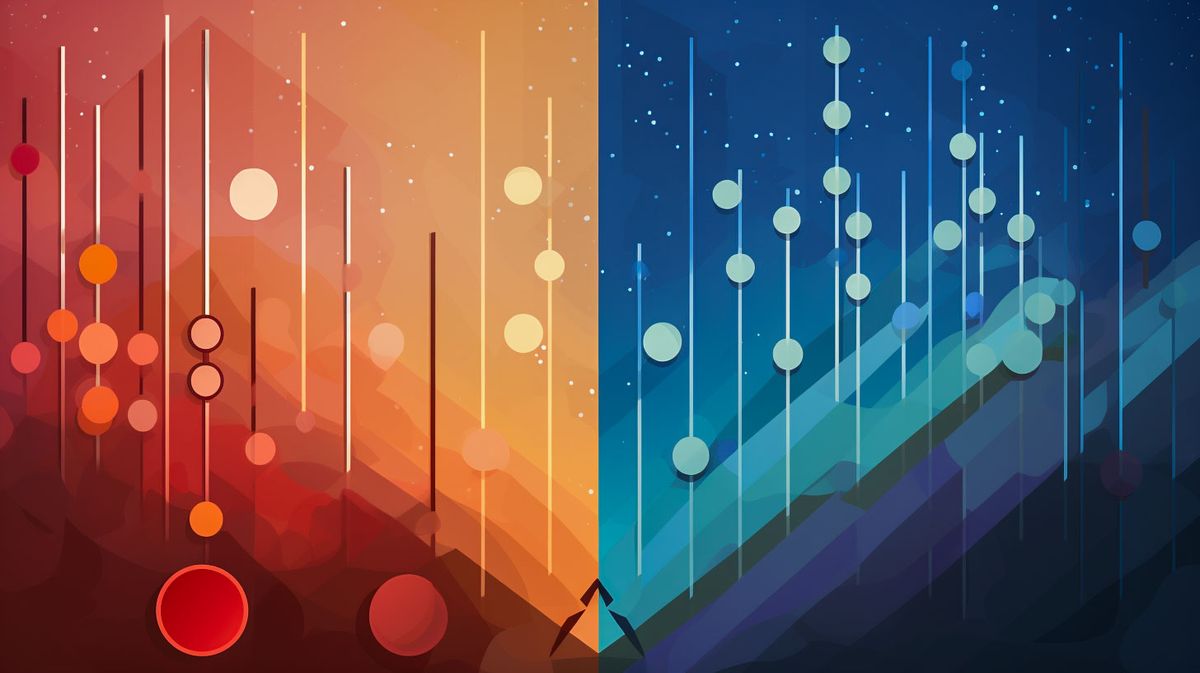 In economic analysis, it's easy to get lost in the sea of numbers. Employment rates, jobless claims, and monthly payroll figures often dominate headlines, but what do these numbers really tell us about the state of the labor market? While these figures are undoubtedly important, they're only a fraction of the story. That's why we've taken a different approach to understanding the nuances of the labor market.
To create a more holistic view, we've developed a unique relative scoring system that considers many indicators, including Employment Situation Reports, ADP numbers, Job Openings and Labor Turnover Survey (JOLTS) data, and weekly jobless claims. But we didn't stop there. Our system is powered by a proprietary formula that synthesizes these varied data points into a single, unified score—a comprehensive metric designed to reveal the actual state of the labor market.
A Sobering Revelation: The Labor Market's Significant Weakening
After applying our secret formula to various employment-related metrics, the resulting score paints a somewhat disheartening picture. It reveals that the labor market has weakened significantly since 2021, and is currently at its weakest point.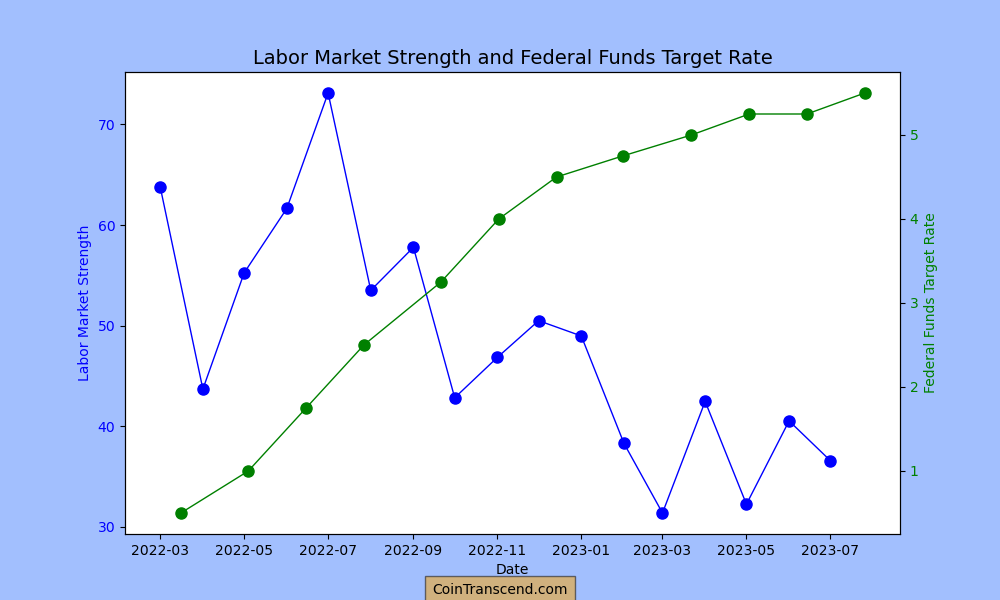 When it comes to interpreting the significant weakening of the labor market since 2021, two primary schools of thought emerge: one sees this as the onset of a recessionary trend, while the other considers it a natural cooling-off period aimed at taming inflation and ultimately benefiting the labor market in the long run, a.k.a Soft-Landing.
Is This the Start of a Recessionary Trend or a Cooling-Off Toward a Healthy Labor Market?
Considering the downturn in labor market strength, it's essential to consider what this could mean for the future. Is this the start of a recession, or is the labor market merely stabilizing? Both scenarios have distinct signs that can help us understand the trajectory.
Signs of a Possible Recession Ahead:
Consistently High Jobless Claims: A steady increase in people filing for unemployment benefits usually indicates trouble.
Sharp Decline in Consumer Spending: If people hold onto their money instead of purchasing, this could be a bad omen for the economy.
Reduced Business Investments: Companies holding back on investing in new projects or equipment is often a sign they're bracing for hard times.
Indicators of a Soft Landing and Labor Market Stabilization:
Moderate Increase in Wages: A gradual wage increase without sharp jumps can indicate a healthy "cooling off" period.
Stable Interest Rates: If the Federal Reserve feels confident enough to maintain interest rates at this level, it's often a sign of a stable economy.
Sectoral Job Growth: Even if some sectors are shrinking, growth in sectors like technology or renewable energy could signify an overall healthy labor market.
Controlled Inflation: A moderate level of inflation suggests that the market is cooling off without stalling, a sign of a soft landing.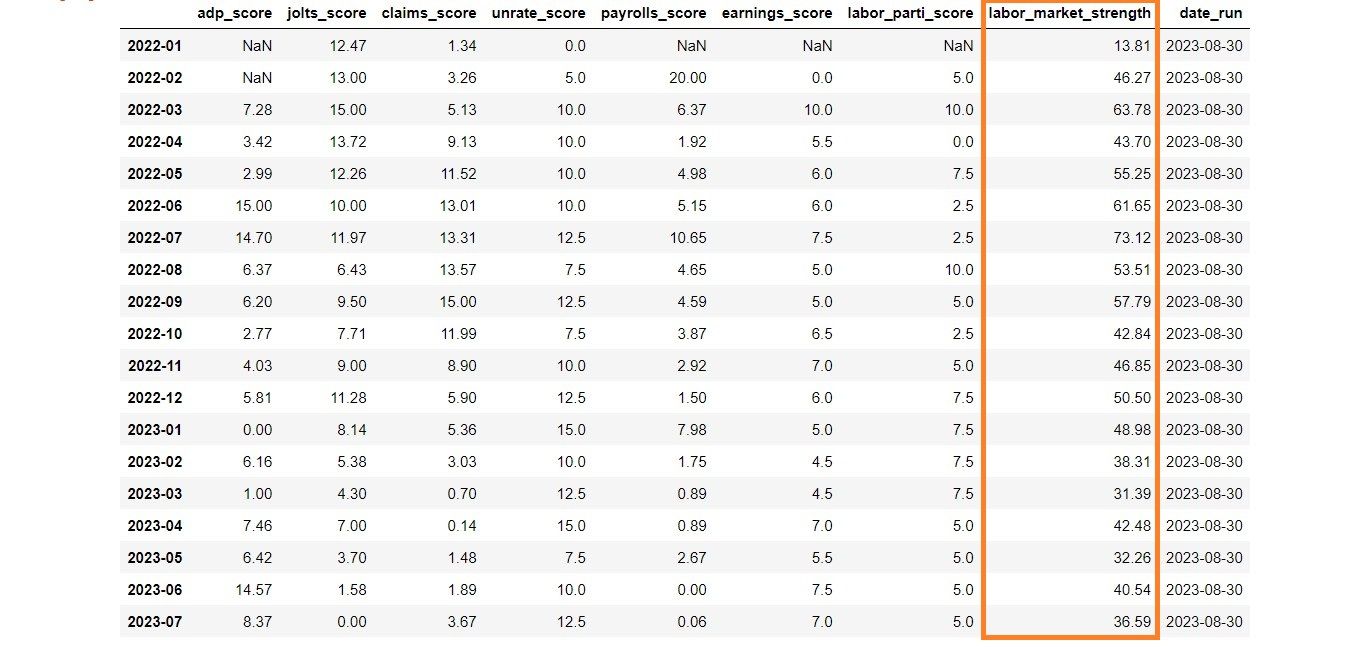 The Verdict: Keep Your Eyes on the Indicators
It's a toss-up between a potential recession and a more optimistic "soft landing" scenario. It's crucial to keep an eye on the indicators mentioned above to gauge which direction we're headed. Our combined labor market strength score will continue to offer valuable insights, but the broader economic context will provide a more complete picture.
---
Disclaimer
*The information and analysis provided in this article are intended for educational and informational purposes only and should not be considered as financial, investment, or professional advice. While our team strives to ensure the accuracy and reliability of the content, we make no representations or warranties of any kind, express or implied, about the completeness, accuracy, reliability, suitability, or availability of the information presented.
The content within this article may include opinions and forward-looking statements that involve risks and uncertainties. The blockchain and cryptocurrency markets are highly volatile, and past performance is not indicative of future results. Any reliance you place on the information presented is strictly at your own risk. Before making any investment decisions, we highly recommend consulting with a qualified financial advisor or conducting your own thorough research.
By accessing and using the information provided in this article, you acknowledge and agree that neither the authors, publishers, nor any other party involved in the creation or delivery of the content shall be held liable for any direct, indirect, incidental, consequential, or punitive damages, including but not limited to loss of profits, goodwill, or data, arising out of your use or inability to use the information provided or any actions you take based on the information contained within this section.*